University of Santiago de Compostela, USC
print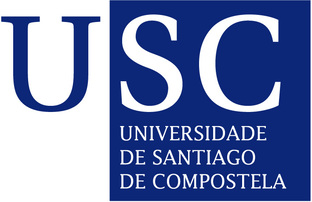 The University of Santiago de Compostela - USC is a public university located in the city of Santiago de Compostela, Galicia, Spain. A second campus is located in Lugo, Galicia. It is one of the world's oldest universities in continuous operation.
The university traces its roots back to 1495, when a school was opened in Santiago. In 1504, Pope Julius II approved the foundation of a university in Santiago but the bull for its creation was not granted by Clement VII until 1526. In 1555 the institute began to separate itself from strictly religious instruction with the help of Cardinal Juan Álvarez de Toledo and started to work towards developing other academic fields, including the emerging science fields.
Today the university's facilities cover more than 1,300,000 square meters. In terms of human resources, the university has more than 2,000 teachers involved in study and research, over 42,000 students, and more than 1,000 people working in administration and services. Moreover, in 2009, the University received the accreditation of Campus of International Excellence by the Ministry of Education (Spain), recognising USC as one of the most prestigious universities in Spain.
The university ranks 5th in Spain's best universities ranking by Complutense University of Madrid and IAIF and 4th amongst public universities.
The USC has two International Offices staffed by 25 specialists in management of projects, student and teacher exchanges, and bilateral/multilateral policy implementation. This structure is supported by the EURAXESS (European Research Area - Mobile Researchers) contact point, the Register and Follow-up Office for Bilateral Agreements and the Students Services (registration, accommodation, language and culture courses and orientation programmes, students unions, etc).
USC has acquired expertise in the management of International cooperation projects through its active participation in different international project and networks. In the field of project management, USC has coordinated several TEMPUS (MONPROG) and Erasmus Mundus ECW/Action 2 projects such as lot 2 PEACE (Middle East), lot 9 "CENTAURI" (Central Asia) and lot 15, 17 and 18 (Latin America). USC is partner in several EMECW/A2 projects: ALRAKIS I & II in South Caucasus Region, EMMAG and EU-METALIC in Maghreb, EXPERTS I, II&III in South and South-East Asia and China, MARCO XXI and ARCADE in Central Asia, etc. USC also runs an EMMC "Crossways in European Humanities" and an EMJD in "NanoFar"-European Doctorate in Nano medicine and pharmaceutical innovation.