International Information Technology University, IITU
print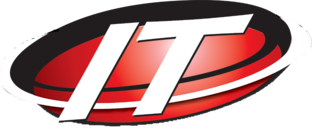 International Information Technology University is the only IT specialized University in Kazakhstan; it was established in April 2009 on the initiative of the President of the Republic of Kazakhstan for promoting the industrial-innovative development of Kazakhstan. The University mission – to provide a unique environment for creativity and personal development.
The International IT University has a highly qualified teaching staff fostering free scientific inquiry, fully realizing their intellectual potential in all specialties. The staff of IITU consists of 170 well-known specialists in IT sphere, outstanding professors, graduates of special education program Bolashak. The total university staff is 250. Teachers of the departments prepare students to participate in internationally recognized competitions, contest and sports programming (12 in the regional round), the international competitions on Cisco and Robototechnics.
The University partners are leading IT Universities in the world – Carnegie Mellon University (USA), KAIST (South Korea), Malaysia - University Kuala Lumpur, Limkokwing University, University Tenaga National and others. Internationalization is one of the important directions in university strategy. The university established several joint and exchange educational programs with partner-universities, arranges summer schools in universities abroad, admits international students, invites visiting professors from partner universities.
The International IT University forms a new generation of professionals with specialized knowledge not only in technology but also in advanced management, economics, communication, journalism with extended knowledge of English. 85% of educational programs are taught in English.